He was looking for whales, but saw a Manta instead. Not a manta ray; an Opel car. Life is full of surprises. So are some vacations, if you keep your eyes peeled. Ralph Breitwieser, a Production Management Shift Supervisor at the Rüsselsheim plant, spent his Christmas vacation with his partner Isabel Witt in Hawaii, where he was suddenly and unexpectedly confronted with the familiar lightning bolt.
"We were driving down the west coast of Big Island," recalls the 51-year-old. "We looked out the window and saw humpbacked whales swimming along the horizon." Like every tourist who spends December on this Pacific isle, it was Breitwieser's dream to photograph these marine mammals. The whales birth their young in the fall on the California coast, then eventually take them towards Polynesia. "That region serves as a kind of kindergarten for them," says Breitwieser.
Searching vor marine mammals
The couple parked their car, got out, and ran the approximately 200 meters down to the beach in order to be able to get a better shot of the whales on their smartphones. Suddenly, Breitwieser paused. He had seen something: the roof of a burned-out car poking out from the high grass on the shore. Its lines were immediately familiar to him. "I never had one myself, but as a kid I always thrilled to see them out on the road. There's only one car with that kind of roof: the Opel Manta." He had to take a closer look…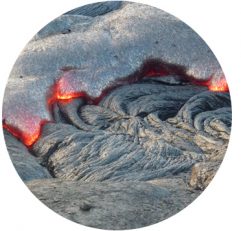 ---
---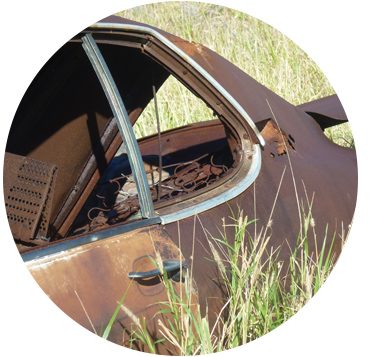 The cutouts for the rear lights, the rims, the trim, and, finally, the emblem on the completely rusted-through hood left no doubt about it: An Opel Manta had come to its final resting place here. This probably happened after an accident; the car likely rolled down to the shore from the road, then burst into flames.
How did it end up in Hawaii?
So then, how did the car end up in Hawaii? The Opel Manta was sold in the U.S. from 1970 to 1975 – first as the Opel 1900, and then under its original name from 1973 onwards. 170,000 models in total were brought to North America during this period. This could have been one of them. Although Hawaii is an American state, it's located a good 3,700 kilometers by water from the California coast. And it's hardly likely that this Opel 'ray' swam over with the humpbacked whales. Incidentally, Breitwieser also managed to get pictures of the whales he spotted.
---
---
February 2018