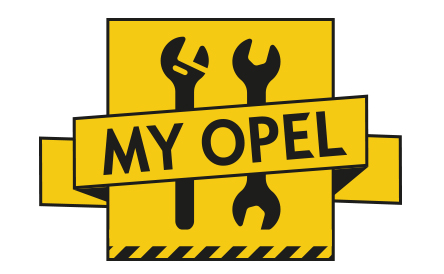 It is easy to fall in love with an Opel GT. Likewise with a Kapitän, or an Olympia. But an Opel Blitz tow truck from 1959 is a somewhat unorthodox subject of idolization. You need a special predilection for Opel classics to take to this model. And this was the case with Opel employee Michael Wahl, who, with the encouragement from his wife, embarked on an intense journey to restore this model to its original, classic form.
---
---
---
Biography of the Blitz
The Opel Weichblitz (1.75 metric tons) was manufactured at the Rüsselsheim plant from 1952 to 1960. A total of 89,767 units rolled off the production lines. The Weichblitz featured a wheelbase with a length of either 3300 mm or 3750 mm as well as a 2.5-liter engine, which was upgraded to a 2.6-liter engine in 1959.
Bruno Hauf bought the Blitz tow truck, which was licensed on 1 July 1959. The Blitz, featuring a W365 jack, was deployed as a tow truck all around Rüsselsheim until the 1980s. The vehicle was then sold to top-class auto mechanic Arnold Gasser in 2009, who in turn sold it to Michael Wahl in 2010.
Michael Wahl renovated the vehicle with the help of Reinhold Richter. The two inventors used two engines to build a new one, and only one spot in the wheelhouse needed welding. Michael Wahl decided against doing a new paint job. The engine was finally running in September 2011, and once the brakes were restored, the Opel Blitz tow truck was ready to hit the road again on 3 December 2011.
---
He spent half a year, obsessively going back to look at the one and only vehicle he yearned for. The classic Opel vehicle stood on the site of Arnold Gasser's car repair shop in Rüsselsheim-Hassloch. It was desperately calling for care and attention, but no one was listening – except for Michael Wahl. "It got to the point where I was taking detours on my way home just so I could take another look at the Blitz," says the Planning Engineer, who works for the Manufacturing Engineering department at the main production facility.
"It got to the point where I was taking detours on my way home just so I could take another look at the Blitz."
It was eventually his wife who encouraged him to stop being so hesitant and take action. "At some point, she got tired of seeing me obsessing over the truck the way I was. She told me: Just go there and ask if there's any way you could buy it." And that was that.
It turned out that Arnold Gasser, a top-class auto mechanic, still had a soft spot for the classic Opel but simply hadn't had the time to give it the full attention that it needed. Gasser himself discovered the old Blitz many years ago in an old warehouse of the Rüsselsheim towing service, headed by Bruno Hauf. The towing truck had been a steady companion to the senior managing director for over 30 years, accompanying him on roadside assistance jobs. Bruno Hauf didn't want to part with the truck, even when he could no longer use it, and it wasn't until the senior managing director passed away that his successor agreed to sell the towing truck to Gasser, who then sold it to Michael Wahl. Knowing that the truck would be in good hands must have made this difficult decision a little bit easier.
---
---
Michael Wahl, in turn, wanted to fully commit to his project of restoring the Opel classic. In order to do a respectable job, he turned to a specialist for help. He reached out to auto repair guru Reinhold Richter, who, according to Wahl, "has the hands of God when he's in the repair shop." Richter had recently gone into retirement and was able to fully commit to the restoration project.
The ultimate accolade:
TÜV certification
"We met every Saturday for a year, completely pulling apart the Blitz and gradually building it back together," says the 60 year old. Engine, brakes, carburetor – the duo really did disassemble everything to start over with the individual components. "We were lucky, because Bruno Hauf had procured many spare parts that we needed during his lifetime."
---
---
The diligent Opel restorers received the ultimate reward – or rather, accolade – for their hard work from TÜV Oppenheim. The car inspector certified the vehicle, confirming that it was restored to its original form and was technically in sound shape. This meant that the tow truck was ready to roam the streets with its red license plate. "But I only really drive it when I'm going to meetups for fans of classic cars," says Michael Wahl.
"No other Blitz
has as much patina as mine."
Blitz models with the tow truck design have become an extremely rare sight in Germany. "So far I've only seen six – no more than eight," says the Opel engineer. And of course: "None of them are as beautiful as mine. The others are all painted over and glisten like freshly sliced bacon. But mine still has its original patina." He adds: "I've also not seen any other Blitz with the original Bilstein jack with two cranks."
---
Michael Wahl recently drove his Blitz tow truck to his birthplace. He met with Stephan Arnold, Diesel Quality Manager and passionate photographer, and the editors of Last & Kraft in the old factory areas at the Rüsselsheim site. The aim was to have an extensive photoshoot for the magazine dedicated to classic trucks. Opel Classic also provided support for the photoshoot.
Stephan Arnold provided Opel Post with the beautiful photos. We are very grateful and thank him on behalf of our readers.
Last update April 2017