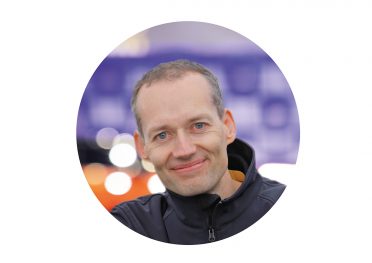 We introduce "Opel goes electric" including the all-electric new Corsa and the Grandland X Hybrid4. What does this mean for sales to employees?
We of course want to inspire the employees for our great e-offers! Immediately after the premiere for media and dealers, an exclusive event for employees in the K 48 will take place this Saturday from 10 to 12 in the morning.  All e-models will be presented here and the highlight is of course the new Corsa. Afterwards, the experts from the Corsa team will be available for questions. We offer lots of information and I would be happy if my colleagues come in large numbers. Of course, family and friends are also welcome.

Are there any concrete offers for employees on Saturday?
Yes! For the first time ever, we offer e-vehicles for our employees at special conditions for purchase. They can be ordered from Saturday. On Corsa-e and Grandland PHEV there is an exclusive 15 percent employee discount. For those with quick fixes we have a special treat on Saturday: All customers who order a Corsa-e or Grandland X Hybrid4 on our premiere day will receive a universal charging cable, suitable for up to 22 kilowatts. This makes you fully flexible and can fill up with electricity at all common charging stations. We will inform you about the possibility of leasing our e-models towards the end of the year.

Keyword outlook: When can we expect to make test drives with the new electric vehicles?
The Grandland-X Hybrid4 will be launched in early 2020, followed shortly thereafter by the Corsa-e. As soon as we have enough vehicles available, we will invite employees to test drives. That too is part of "Opel goes electric".
---
June 2019