With a roaring hiss, clouds of smoke are left hanging over the runway. It is over in seconds, but talk of the daredevil »Rocket Fritz« endures. Loaded with 120 kilograms of dynamite, Fritz von Opel launches the RAK 2 on May 23, 1928, on the AVUS testing track in Berlin. Thousands follow the event, which becomes the subject of a media frenzy. From this day on, Opel becomes known as the most innovative car brand in Germany. Would you like to walk in the footsteps of the audacious Fritz and craft your own rocket car? All you need to is a potato chips can, a balloon, four wheels – and a RAK 2 printout. You find the template right here in the instructions.
Enjoy your rocket program!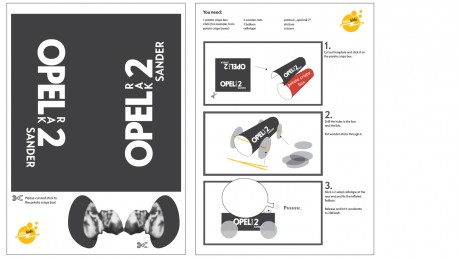 Want to learn more about the Opel rocket program, then read on here.