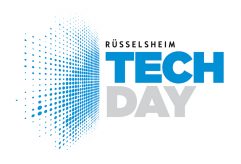 Rüsselsheim TechDay (11–14 June 2018): An audience of 240 journalists, analysts, suppliers, retailers, politicians, and employees learn about the key role the research and development center in Rüsselsheim is taking on within Groupe PSA's global engineering network.
Rüsselsheim TechDay: With its gigantic screen and comfortable armchairs, the darkly lit virtual reality room of the design center feels more like a movie theater. The exclusive trailer is titled 'Research and Development in Rüsselsheim for the Entire Groupe PSA.' Starring: Fuel cells, test automations, and seat designs. Fellow workers from the development center are explaining the key role Opel is taking on within Groupe PSA to journalists, retailers, and employees at the event.
The hour-long session includes information, presentations, charts, and videos. The message: "Our Engineering Center transfers Opel's core strengths to the company's global development alliance," says Frank Jordan, Director Innovation & Advanced Engineering, referring to the 15 Centers of Competence (CoC) located at the company headquarters. "The entire Groupe PSA benefits from our contribution." Jordan does not view the other global brands Peugeot, Citroën, and DS Automobiles as competitors.

"Each brand within Groupe PSA has its own customer profile. You can rest assured that Opel will always remain true to its brand promise."
– Frank Jordan –

"Each brand has its own customer profile, and we are an ideal complement to the French brands. You can rest assured that Opel will always remain true to its brand promise," he explains. The development center in Rüsselsheim is there to ensure that Opel will continue to fuse German engineering, precision, and innovation into a product the customer can afford.
---
---
As one of the 15 Centers of Competence, the seat development in the Engineering Center will be responsible for all Groupe PSA seats. Stefan Koob, Head of the CoC in Rüsselsheim, notes that a lot of the expertise in Rüsselsheim was acquired through decades of development work for the U.S. market. "This is why it makes sense for the Center of Competence to be located in Rüsselsheim," says the Senior Manager Seat Development, who points to flexibility and comfort as the core strengths of Opel seats.

"The seats for Peugeot, Citroën, DS Automobiles, Vauxhall, and Opel all come from Rüsselsheim, but each brand will of course retain its unique seat DNA."
– Stefan Koob –

Koob says the biggest challenge for the development competence, now consolidated in Rüsselsheim, lies in the specifics of Peugeot, Citroën, and DS Automobiles. "Overall, we naturally aim to retain the DNA of all Groupe PSA brands so that every customer will still be able to recognize the seat style that goes with the car. Customer satisfaction is our top priority."
---
"There are ten times more lines of software code in an ultra-modern luxury car than in a commercial aircraft," says Dr. Marco Moebus, Business Planning Manager Engineering & Quality. So it shouldn't come as a surprise that traditional development concepts have long since reached their limits. The CoC for test automation in Rüsselsheim is developing innovative validation methods in three major areas: autonomous driving, connectivity, and the interface between man and machine. For example, infotainment systems are undergoing automated testing over night or during the weekend at Rüsselsheim in order to shorten development times.

"The goal for a self-driving car is to exceed the capabilities of a person."
– Dr. Marco Moebus –

There's no getting around the fact that new validation methods will be required for automated driving. The volumes of data that needs to be recorded and analyzed are simply too large. The highway automation alone requires 120 million (!) test kilometers to achieve statistical significance. And this effort would have to be repeated for each new feature, even if it is just a new sensor technology. There will be no automated driving without innovative validation concepts, says Moebus.  This is because "a self-driving car has to exceed the capabilities of a person," he adds. "We must be able to trust the car. After all, who would let their kids ride with an unsafe driver?"
---
↑ Video: Research and Development in Rüsselsheim for the Entire Groupe PSA
---
Dr. Lars Peter Thiesen, Manager Advanced Technology Strategy, talks about the state of hydrogen and fuel cell technology and explains exactly what is behind it: tanked, highly compressed hydrogen (H2) that generates electricity with oxygen (O2) from the surrounding air at around 80 degrees Celsius, which in turn fuels the car's electric engine. The only exhaust output is steam (H2O).
"Fuel cell-powered vehicles combine three attributes in a unique way: They do not emit any CO2, they have a high range, and they can be refueled in three minutes," says Thiesen. The new hydrogen & fuel cell Center of Competence in Rüsselsheim builds on Opel's many years of experience in these areas. This know-how was accumulated at a development center Opel ran for these technologies in Mainz-Kastel from 1997 to 2012. Here, in close proximity to Rüsselsheim, 250 experts developed electric engines that combine batteries and fuel cells.

"Fuel cell-powered vehicles combine three attributes: They do not emit any CO2, they have a high range, and they can be refueled in three minutes."
– Dr. Lars Peter Thiesen –

Concerns in the past about hydrogen storage, fueling, and the durability of the system have now been addressed. "A fuel cell-powered vehicle is now comparable to a traditional car in terms of performance and reliability. Even a cold start at minus 20 degrees Celsius and three-minute fueling are no longer issues," explains Thiesen. He also said that the costs for the drive system and the development of the fuel station infrastructure are the two big challenges that remain. More than 20 years after starting work on the development that led to three generations of vehicles, Opel has acquired extensive expertise in hydrogen and fuel cell technology. "We have explored every aspect of this technology. Now we want to build on it."
---
---
June 2018