---
This was the largest competition of its kind to ever take place on German soil – and there hasn't been anything comparable since. The Olympia Rallye was held from 13 to 18 August, 1972, alongside that year's Olympic Games in Munich. The rally course spanned 3,500 kilometers across the country, from north to south, Kiel to Munich. 340 vehicles took part, and 98 of them were made by Opel. Wilhelm Mester of Cuxhaven, Germany was also on the scene.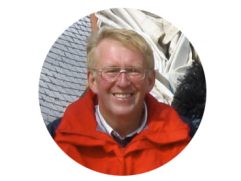 Wilhelm Mester
---
---
---
---
Mr. Mester, you were 20 years old back then – which means that you were still legally considered a minor. Why were able to attend the 1972 Olympia Rallye?
Back then I was the press correspondent for the sports driver club in Cuxhaven, writing articles for a number of different newspapers. Our local rally star Günther Lehmann, who is now deceased – sadly – was determined to follow the Olympia Rallye, and wanted to take me along so that we could both produce reports along the way. My parents gave their written consent, so it worked out. The rally was an amazing adventure for me. I wrote my articles from the passenger seat, balancing my typewriter on my knees. I kept stopping in newspaper editorial offices that had fax machines along the way so that I could send pictures back home. Of course, nowadays it's a lot easier to cover big racing events, but those were simpler times.
Opel's presence at the rally left a lasting impression on you…
And how! There were 98 Opel vehicles taking part; no other brand was more strongly represented. And the only planned overnight break for the rally was in Rüsselsheim. Opel invited the entire rally retinue over, fed them, and arranged overnight accommodation. There was even a room set aside for the press corps where we each got our own desk and telephone – that was an incredible level of service for back then.
The 1972 Olympia Rallye is still a topic of conversation in social networks. There's a Facebook group with over 250 members who discuss the experience. How would you explain this ongoing fascination?
It was an experience the likes of which had never been seen, and there won't be anything like it again. It's still fascinating. And only a few of the people who are interested in the rally were actually present for it. I'm 63 now, and I was the youngest one there. Like many people my age, I don't use the Internet very often, and most of the rally participants who are older than me go online even less often than I do. I think that we reporters did a good job of capturing the event in words and images, given the conditions back then. That's why younger motor sports fans these days still like to look at what we produced: to learn about what kinds of cars were being driven back then as well as about interesting drivers.
Which drivers took part?
In terms of Opel drivers, Henri Greder and Marie-Claude Beaumont were there from France, and they had already won the Monte Carlo Rally. Sylvia Österberg and Anders Kulläng were there from Sweden, and they were always in the lead in their Opel Ascona. I also met a rising star there named Walter Röhrl – I just met him again a couple of weeks ago at the Bremen Classic Motorshow. That was fun.
Why hasn't there been anything comparable in Germany since?
What you need to understand is that the event organizer, the rally legend Hans Schwägerl, had to go around canvassing all of the district administrative offices between Kiel and Munich to get approval for the segments of the course that went through those districts. It took him two years just to get that done. The rally course was 3,500 kilometers long, and it took 3,000 volunteers to conduct 63 special inspections on it – that wouldn't be possible today. Even larger-scale classic car rides that are a couple hundred kilometers long and have 100 to 120 participants are still very hard to organize these days.
---
---
---
---
---