1 August, just before 11.30 am, the best seats on the upper floors have been occupied for a long time, while the colleagues are standing close together in the foyer, still employees are pouring into the Adam Opel Haus. Other colleagues from the European locations are connected live to Rüsselsheim by phone and WebEx. They all want to be present at this special Town Hall Meeting: Opel and Vauxhall are now part of Groupe PSA. At the same time, 88 years with General Motors came to an end.
"A historic day "
Michael Lohscheller, CEO of the Opel Automobile GmbH, enters the stage: "It is a historic day. We are proud to join Groupe PSA and are now opening a new chapter in our history. We will continue our path of making technology 'made in Germany' available to everyone. "
Next to Lohscheller: the flagship, made in Rüsselsheim, the Insignia Country Tourer. The important message provided at the historic Town Hall Meeting: The brands Opel and Vauxhall are being further kept in a German and in a British tradition.
---
The start of a new era is accompanied by some important leadership changes. "I am happy to announce that four new members will join my management team," says CEO Lohscheller:
Christian Müller, previously Vice President Global Propulsion Systems – Europe and with Opel since 1996, will succeed William F. Bertagni as Vice President Engineering. He will integrate engineering and powertrain in one department.
Rémi Girardon, previously Senior Vice President Group Industrial Strategy at Groupe PSA, will succeed Philip R. Kienle as Vice President Manufacturing.
Philippe de Rovira, previously Group Controller at Groupe PSA, will become the new CFO of Opel, following Michael Lohscheller.
 Michelle Wen, Group Supply Chain Management Network Director at Vodafone Procurement, will be joining the Opel leadership team effective September 1 replacing Katherine Worthen currently Vice President Purchasing and Supply Chain. All other moves are with immediate effect.
---
« We are witnessing the birth of a true European champion today. We will assist Opel and Vauxhall's return to profitability and aim to set new industry benchmarks together. We will unleash the power of these iconic brands and the huge potential of its existing talents. Opel will remain German, Vauxhall will remain British. »
 – Carlos Tavares –
PSA chairman of the board
---
our New parent company psa – an overview
Key figures 2016
€ 54 billion revenues
3.15 million units vehicles sold worldwide
39 % of vehicles sold outside Europe
170, 000 employees wordwide
Peugeot family, Dongfeng Motor and the French state are the largest shareholders with 12.9 per cent each.
---
Three differenciated car brands and …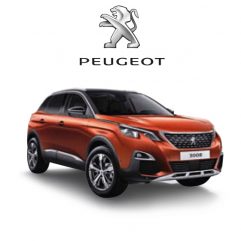 Present in almost 160 countries with more than 10,000 points of contact, Peugeot is the world's only brand to market a complete mobility offer (cars, scooters, bikes) along with a wide range of services. Its ambition: to establish itself as the definitive upmarket full-line manufacturer with global reach.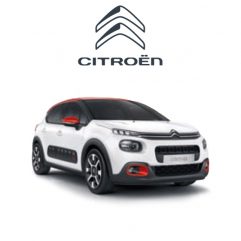 Present in nearly 90 countries with over 10,000 points of sale, Citroën is developing real-life responses to today's automotive challenges by placing technology and creativity at the service of its customers' well-being.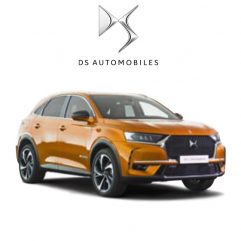 An embodiment of French-style avantgarde, elegance and know-how, the DS premium car brand, launched in 2015, perpetuates the values of innovation and distinction inherited from the 1955 DS.
… a wide array of smart services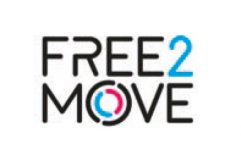 In response to the major shifts taking place in society and the emergence of new collaborative ways of using transport, Groupe PSA has united its mobility and smart services offer under a new brand, Free2Move.
---
Five car brands

The market share of the enlarged Groupe PSA with the car brands Peugeot, Citroën, DS Automobiles, Opel and Vauxhall is now around 17 percent in Europe, making it the continent's second largest carmaker with first or second place in main markets. Here is the poster as a download.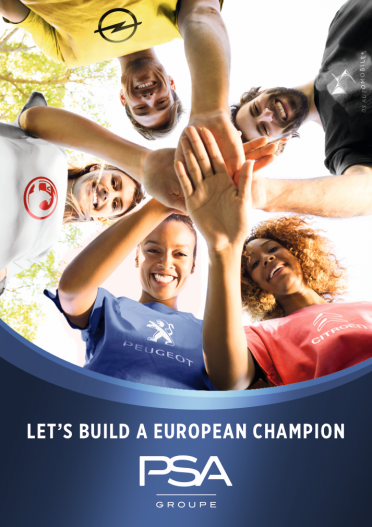 August 2017