It's 9:45 a.m. in X-Ville.
---
The air smells of freshly baked cookies. The espresso machine in the café grinds and steams. And the namesakes of Opel's town stand in the main square. The Grandland X is there, of course, as is the Insignia GSi, with visitors crowding in on all sides. Spirits are high in X-Ville. The date is 12 September. The press conference ended just ten minutes again. It featured three world premieres, the announcement of Opel's first plug-in hybrid, and Vice President & CFO Opel Group Michael Lohscheller in the best of spirits (see the photo slider above). We embrace the excitement to learn a bit more about the 'residents' of the town that Opel built in the middle of the exhibition grounds in Frankfurt for the 67th International Motor Show.
The official opening
of the IAA Cars 2017 in Frankfurt was presided over by German Chancellor Angela Merkel on 14 September. The first two days of the motor show were directed exclusively towards industry professionals.

The general public

is then invited to attend each day from 9:00 a.m. to 7:00 p.m. You can find out how to obtain discount tickets as an Opel employee here.
Media representatives
could visit the motor show as early as 12 and 13 September. On the first press day, Vice President & CFO Opel Group Michael Lohscheller presented world premieres before an audience of 300 journalists.

¿Ha pasado algo?

Benjamin, Matthias y Andi (por la izq.) son freerunners profesionales. Hace unos minutos, durante la conferencia de prensa de Opel, desafiaron con sus saltos las leyes de la gravedad
¿Apoyarse sobre las manos para la foto?

"Eso es demasiado fácil. Os lo hago con una mano". ¡Gracias, Matthias!
Algo en común

Durante tres días, los freerunners han practicado con y en torno al Grandland X para su actuación. El punto de intersección: el arte del movimiento eficiente.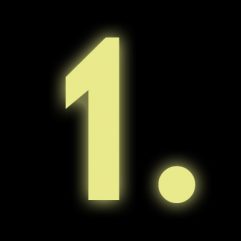 Grandland X:
The Art of Efficient Movement

---
Matthias, Benjamin, and Andi saunter casually around the Opel Grandland X. No beads of sweat, no gasping for breath. It's easy to forget that just a few minutes ago they were defying gravity with their jumps during the Opel press conference. All three know their handwork and footwork. The freerunners from 'Ashigaru' are consummate professionals. Freerunning means using the staircase without taking the stairs. Walking on a wall instead of a sidewalk. Jumping from the trunk of a rolling Grandland X – please don't try this at home! What the professional athletes and the Grandland X have in common is the art of moving quickly and efficiently from point A to B in an urban space. Benjamin: "We spent three intensive days with the SUV. We explored every angle and waited in the trunk – a very comfortable one, by the way – for our cue. That brings us together."
↑  Here's a video of highlights from the Opel press conference.
De punta en blanco

Volker Strycek resplandece no tanto por ir de traje, sino por estar en el asiento deportivo del GSi. Se puede ajustar en 18 posiciones, ofrece una sujeción lateral muy buena y, no obstante, es cómodo, como acredita el certificado AGR.
¿Y por lo demás?

GSi es el acrónimo de "Grand Sport injection". Traducido en cifras: alcanza los 270 km/h. El turbo 2.0 alcanza una potencia de 191 kW/260 CV y ofrece un par motor máximo de 400 Nm.
Una máquina de conducción por excelencia

El piloto de turismos dio el último toque al deportivo para entendidos, con chasis FlexRide y frenos Brembo, en el legendario tramo Nordschleife del Nürburgring.
Insignia GSi: Money Can Buy You Love
---
We approach the Opel Insignia GSi. Wherever there are Opel sports cars, Volker Strycek is usually not far off. Is that really him? It's not often you see a suit on the man who points to the 24-hour race on the Nürburgring as the longest race of his life. "That's how it should be. After all, this is a world premiere," says Opel's Director of Performance Cars & Motorsport with a broad grin. The touring car champion makes no effort to conceal that his entire team is very proud of the newcomer. "This car here has outpaced even the Insignia OPC, which has a more powerful engine," he says, pointing to the matt gray premiere model in the exclusive 'racing gray' color. What makes the GSi so fast? "A combination of low weight (especially on the front axle), a lower center of gravity, and playful handling. It's pure efficiency."
Brand ambassador Joachim 'Jockel' Winkelhock has always insisted that a sporty Opel simply "has to depend on the steering." And that's exactly what the Insignia GSi does, as Opel's Director of Performance Cars assures us. After all, he has personally driven the car for thousands of test kilometers on the Nordschleife of the Nürburgring. "I guarantee an insanely fun drive," he says with a twinkle in his eye. Anyone who thinks money can't buy them love should ask Volker Strycek for buying advice.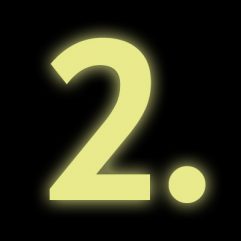 "The GSi outpaces even the Insignia OPC, which has a more powerful engine."
– Volker Strycek –
Opel Director Performance Cars & Motorsport
The Nice Residents of X-Ville
The Opel stand in Hall 8 is well worth a visit, and not just because of the many world premieres.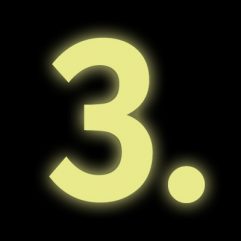 "The ideal car for anyone who likes to sit a little higher, but still wants to drive an Insignia."
– Werner Jöris –
Insignia Performance Manager
Insignia Country Tourer:
Opel Channels the Spirit of the Countryside
---
The third premiere in X-Ville: "The Insignia for the adventurous." That's how Vice President & CFO Opel Group Michael Lohscheller introduced the Insignia Country Tourer at the press conference just now. "However, the Country Tourer is also the ideal car for anyone who likes to sit a little higher, but still wants to drive an Insignia," adds Werner Jöris. That makes sense. Jöris is Performance Manager of the Opel flagship. He fields questions from media representatives on both trade fair days. What information is he passing on to the editorial offices? "The new Country Tourer is roomier and lighter than its predecessors, but still manages to retain its distinctive off-roader look, thanks to the underride guard and the black trim around the wheel wells." The two tailpipes in the back make it look powerful. The off-road expert stands 20 millimeters taller than the standard Insignia. As for the color scheme, everyone is free to decide whether they want it based on earth tones and nature or prefer something flashy. For the Insignia Country Tourer is also available in 'exclusive' versions that allow for pretty much any color combination. But country style calls for (driving) comfort, too. "That's provided by the Twinster all-wheel drive and the new five-link rear suspension," says Jöris.
Preparado

Peter Kuhn es el director de Marketing de Productos para vehículos comerciales ligeros de Opel. Él se encarga de responder a todas las preguntas de los periodistas relacionadas con el Vivaro Life.
Primera aparición

La furgoneta de tiempo libre ofrece la posibilidad de dormir en ella (una función que por desgracia no podemos enseñar aquí).
Vivaro Life: More Living Space for Everyone

---
If X-Ville gets overcrowded, that's no problem. The fourth premiere, the Vivaro Life, offers plenty of room and even has a bed on board. "The seat bench in the third row can easily be converted into a travel bed for two people," explains Peter Kuhn, Product Marketing Manager for Opel's lightweight utility vehicles. Could he show us how it works? Of course! But not right now. A group of four is holding a meeting in the spacious van; the design practically asks for it. The individual seats in the second row can be rotated 360 degrees, resulting in an enjoyable face-to-face seating arrangement.
In the meantime, Peter Kuhn presents its neighbor, the Vivaro Tourer: "The service car for upscale passenger transport," as he calls it. It's an ideal shuttle car for hotel operations or taxi companies. Like the Vivaro Life, the Tourer offers first-class amenities and comfort at a passenger-car level. Half an hour later, we make another attempt to see the Vivaro Life in sleep mode. Nothing doing. The next group has already set up a meeting in there. "It really makes me happy to see how comfortable people feel in our new Vivaro," says Kuhn. He's a fan of big car shows in general. Officially, he's only on site for press days, but in the coming days he plans to visit the trade stand frequently – especially on public days. "Where else can you get direct feedback from customers in such a concentrated form?"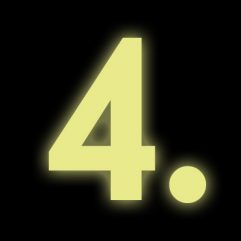 September 2017