An SUV with GT DNA? Why not? After all, Opel designers have always liked to think up new things and develop them into the right concept. The Opel GT X Experimental sets a bold and exciting precedent for the models to come in the next few years. This compact SUV equipped with a 50 kWh lithium-ion battery provides e-mobility in keeping with the promise in the PACE! plan, which calls for producing electrified versions of all Opel cars by 2024.
The concept study also enables automated driving at 'level 3,' the next milestone on the path to the automotive future. All this, plus a bold, clear appearance that forgoes conventional elements such as door handles and side mirrors to create a powerful, flowing feel. The brand concept car celebrated its exclusive world premiere in front of thousands of employees in the Adam Opel Haus. We asked a few of them to share their thoughts.
---
"We're making SUVs even nicer"
---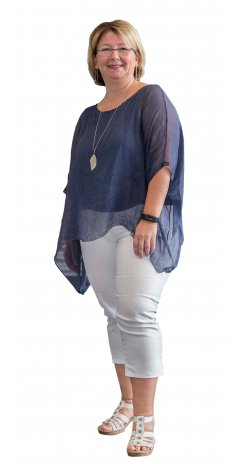 Manuela Treber
Records & Releases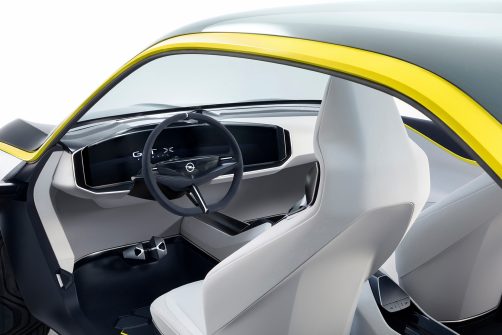 –––––––
"I really like the Opel GT X Experimental, since I like cars with higher seats. SUVs are currently the most popular types of cars on the market. And, as you can see with this study, Opel is making these vehicles even nicer. I particularly like the way it plays on the classic Opel colors of black, yellow, and gray. It's interesting that this vehicle is already equipped with advanced functions for automated driving. However, I can't really imagine being chauffeured by my car yet. I'm too much of a classic car driver for that."
---
"This is what my next car will look like!"
---
–––––––
"The first thing that I thought when I saw this study was: This is what my next car will look like! I like the new front with the Opel 'Vizor.' I also like the big wheels and the matrix headlights. And the windshield that extends to the back seats. What do I think of autonomous driving and only having to intervene when necessary? Why not – that's a good thing, especially for longer routes. I also like that the brand car is a fully electrical vehicle. I've driven the Ampera-e a few times and really enjoyed it. The infrastructure for electric cars is still a bit behind, but work is already underway to change that. I'm optimistic as far as that's concerned."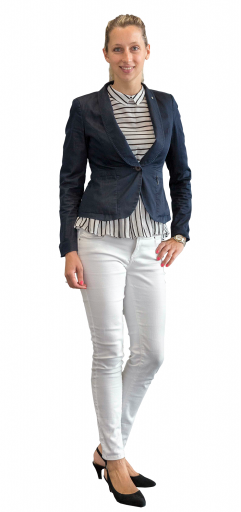 Alexandra Polskaya
IMT Controlling
---
"The roomy interior is definitely a highlight"
---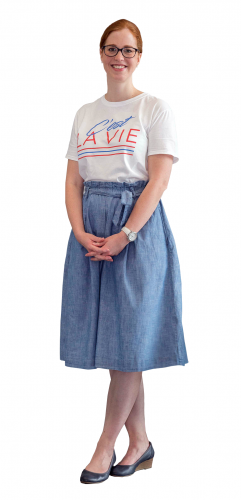 Christiane Hofmann
Marketing & Communication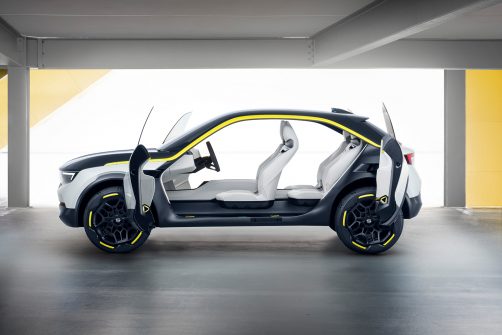 –––––––
 "An SUV with a GT feel? I think that's a really exciting idea. I especially like that the Opel lightning bolt logos on the front and the rear are designed in LED lights. This study is a great callback to the first Opel concept vehicle, the 1965 Experimental GT. It's also a great further development of the 2016 GT Concept. The next-generation Mokka X could look like this. The roomy interior is definitely a highlight. I can see myself sitting in there – I'm expecting, so I need an Opel with lots of room."
---
"GT and SUV – what a mix!"
---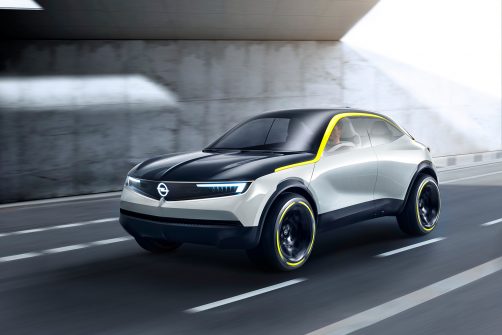 –––––––
"GT and SUV – that's a bold mix! And, above all, this represents something truly new. The design is striking, especially in these colors. The windshield that extends so far back takes a little getting used to, but I like it. I can definitely imagine driving this myself. The one thing is that I wish there was just a bit more trunk capacity. Autonomous driving isn't really my thing. I prefer to take control of the steering wheel myself. I've got absolutely no issue with e-mobility, though – that's the future."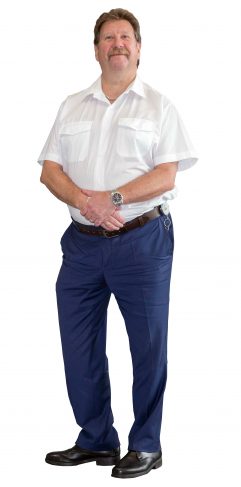 Detlef Thiel
Opel Werksicherheit (Plant Safety)

---
4.06 meters



is the length of the compact SUV study. Sports utility vehicles are the most popular types of vehicles on the market, and Opel wants to make these exciting cars even more appealing to a mass audience.
By 2024,
Opel wants to offer electrified versions of all its models. For instance, the GT X Experimental is a fully electric vehicle. It's powered by a compact 50 kWh lithium-ion battery.
Opel 'Vizor'
is the name of the design element that's evocative of a visor. This elegant module extends across the entire vehicle front and will be featured on all Opel models released throughout the 2020s.
---
September 2018