"We are ready
for takeoff!"
– Dr. Ralf Hannappel, Director Electrification Europe –
Black, concealed sides, van-like design, headlights that extend to the side mirrors: The champion holding court on the auditorium stage in Rüsselsheim is a beauty to behold. Why have we called it a champion? Because of its electric range of more than 500 kilometers (measured based on the New European Driving Cycle in km: > 500; preliminary value). Thanks to its impressive range, the new Ampera-e will take pole position among electric vehicles when it bursts onto the scene in the first half of the coming year.
As emphasized by Dr. Ralf Hannappel, Director Electrification Europe, "This is no concept vehicle. We are ready for takeoff!" It is 1 p.m. on Monday, three days before the official Ampera-e world premiere at the Paris Motor Show. The hall is filled to capacity. Opel's new electric car is celebrating its internal world premiere. Hundreds of employees are in attendance, excitedly taking in everything the newcomer can do. They are impressed – and pleasantly surprised.
---
"A technological treat"
---
"The new Ampera-e is a true technological treat," Dr. Ralf Hannappel emphasizes. He has already driven it and proudly points out its extreme acceleration: 350 Newton meters of torque as soon as you touch the accelerator. From 0 to 50 km/h in 3.2 seconds. From 0 to 100 km/h in 7.3 seconds.
But the true star of the show is the car's range. The new electric vehicle with the lightning bolt is able to cover over 500 kilometers, outstripping the best current competitor in this segment by at least 100 kilometers. If we here at Opel were boastful, we would say: One charge would be enough for a trip to the International Space Station! But reaching for the stars is not the giant leap in e-mobility Opel is going for: safe and reliable practicality for everyday use is.
---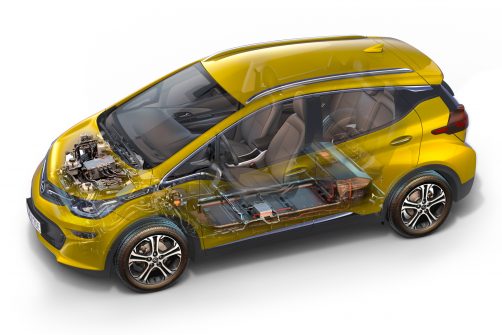 "I'm very impressed, especially with the range. That's the crucial factor, along with the price. I always had doubts whether electric cars would make the grade.
Thanks to the new Ampera-e, I now feel very optimistic. It's so practical, customers are definitely going to accept it."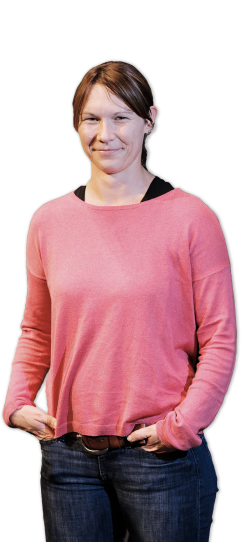 Ivonne Strozik,
CAE Development Engineer – Brake Performance
---
Going Mainstream
---
By expanding its range, the Ampera-e took a step towards everyday mobility that still causes all other electric cars to fail. This success was not easy to come by: The crash-protected battery installed above the undercarriage has a capacity of 60 kW/h. As Andreas Dorn, Product Marketing Manager for the Ampera-e, tells the employees in his presentation, "This makes the battery larger than that of any other competitor." However, at a curb weight of 1,616 kilograms, the Ampera-e is 120 kilograms lighter than its predecessor, the Ampera.
Lars Steinweg, Program Manager Ampera-e, stresses that "There is no longer any fear of getting stranded." The Ampera-e is perfectly equipped for everyday use. It also makes only being able to cover short distances a thing of the past. Steinweg explains that this vehicle thereby eliminates the three major obstacles that cause people to remain skeptical about e-mobility. Alongside customer skepticism, Dr. Hannappel promises that the new Ampera-e also overcomes a second hurdle: a high price. He is not allowed to release any figures yet, even though some employees would very much like to find them out.
---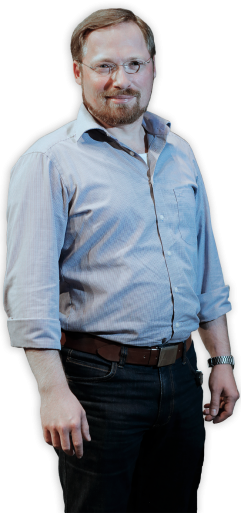 Benjamin Krebs,
CAE Development Engineer – Exterior


"Four full doors, space for up to five passengers, and a trunk capacity of 381 liters:
It's almost too good to be true. Unfortunately, we aren't allowed to take a look at
the interior today, but the numbers alone are enough to convince me.
I'm already looking forward to test driving the Ampera-e."


---
No Fear of Charging
---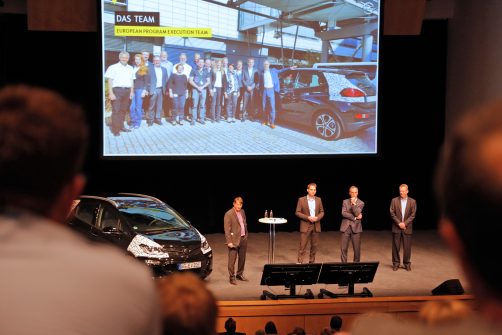 Steinweg says that the third sales hurdle was also addressed through intensive development – he is referring to the charging process. The Ampera-e uses European standards for both alternate current and direct current charging (Type 2 for alternate current, CCS for alternate and direct current).
This enables charging at home (between 2.3 and 7.3 kW) as well as at public urban stations (up to 22 kW). What's more, energetic efforts to expand the number of services areas are causing charging stations to pop up all over the place. At these stations, drivers can charge their vehicles up to 50 kW.
Charging your electric car on your employer's parking lot is no longer just a far-off vision for Opel: The first charging stations have already been put into operation at the Rüsselsheim location, and more are set to come. "The more employees make the switch to electric vehicles, the more stations we'll set up," Steinweg promises.
2017 could go down in history as the year when electromobility makes a breakthrough (thanks to the Ampera-e) – not only in terms of vehicles, but also in terms of infrastructure and the harmonization of technology. What with the charging station directive that the German government will be enforcing in the coming year, the standardization of authentication and payment systems is now also just around the corner.
---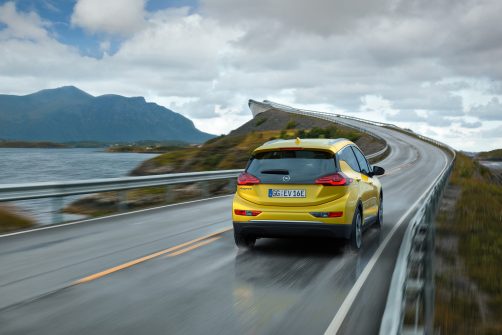 "I'm very impressed by the range, especially since it's so much greater than
that of competitors' vehicles. That's something I didn't expect. Hopefully the price will be favorable as well. Then everything will be perfect."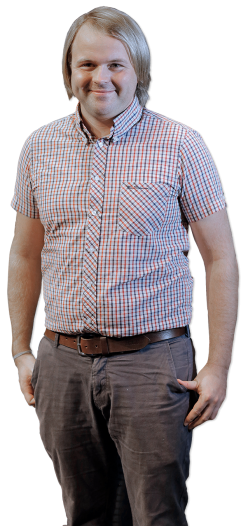 Dirk Frerichs,
CAE Development Engineer – Chassis Controlls
---
A Giant Leap for E-mobility
---
For many of the employees in the auditorium, the internal world premiere of the new Ampera-e provided a moment to closely reconsider their personal stance. "Although I've been interested in electric cars for some time now, I've always remained skeptical," Ivonne Strozik candidly admits. "I'm very impressed with the new Ampera-e, especially in terms of its range. That makes me very optimistic that it'll do well on the market." Her colleague Dirk Frerichs agrees that a range in excess of 400 kilometers is "a basis you can work well with, and one that's practical for everyday life."
Mark Leiber of Aerodynamics and Acoustics firmly believes that e-mobility is now no longer just for nerds: "Thanks to the ease of operation we've achieved, this vehicle can also be driven by consumers who aren't that interested or adept when it comes to technology." He too is clearly amazed: "I'm especially surprised by the battery capacity – it's truly outstanding, especially compared to the more expensive and less powerful vehicles from competitors such as Tesla or BMW."
The positive mood in the auditorium and the level of interest in the new Ampera-e were huge, as was the volume of concrete application questions posed by employees. The new Ampera-e represents a step away from the exotic and experimental and towards everyday vehicular mobility: It may well be a 'Neil Armstrong moment' for Opel.
---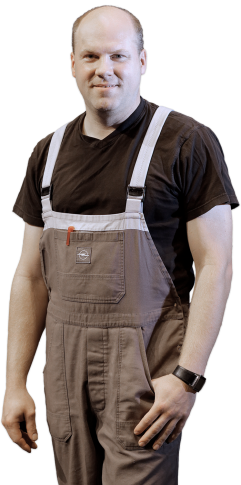 Mark Leiber,
Aerodynamics & Acoustics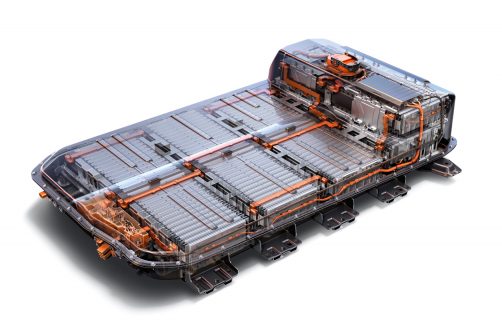 "I believe this vehicle will make a breakthrough, thanks to its technology and features. It will appeal to customers with low technical affinity: Thanks to its ease of use, the Ampera-e can be driven by anyone. All things considered, this is a great Opel car! I'm especially surprised by the battery capacity. 60 kW is a lot when you consider that the price of 1 kW of storage for home automation is still around 1,000 euros. That capacity is truly outstanding."

---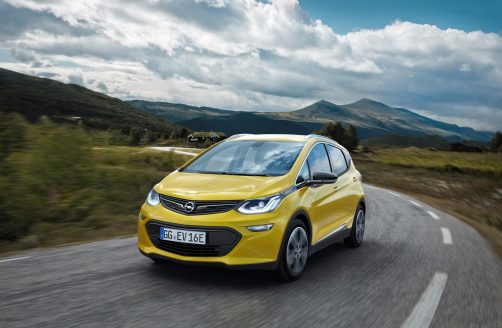 "The new Ampera-e looks highly promising. I'm very impressed that its range is greater than that of the BMW i3, and really hope that it will sell very well."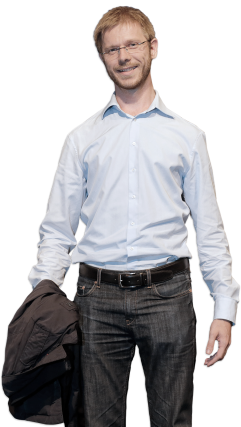 Falk Holling,
Supplier Development Engineer
---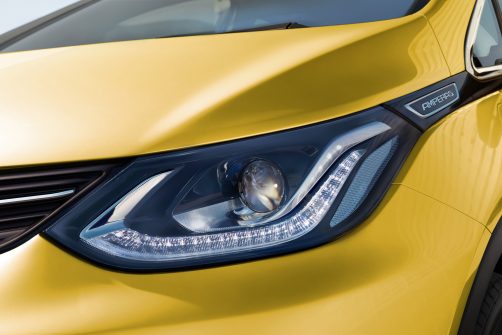 Drive system

FWD/one-speed

Power

 150 kW

Torque

360 Nm

max. V

150 km/h
0 – 100 km/h
7,3 s
80 – 120 km/h
4,5 s

Weight

(max.)
1.616 kg

Battery size (

gross

)

60 kWh

Range

(NEDC)
> 500 km
AC

charging

7,3 kW

DC

50 kW
---