A test engine is being prepped for the dynamometer: Igor Weppner and Christopher Ulbrich (left) never lose their bearings in the maze of cables
Igor Heppner and Christopher Ulbrich are fully focused on the task at hand. That's not easy among all the many wires and cables protruding out of the engine that is resting on the special pallet. The two engine and transmission specialists have been put in charge of initial installation of the system, which will soon be hooked up to one of the new dynamometers.
THE GOAL IS ZERO DOWNTIME
There are a myriad of sensors attached to the engine, each designed to provide developers with measurements and readouts. The test programs about to be run can take anywhere from three hours to three weeks. Once they are complete, the next engine must be ready. Prepping it for testing involves just as much detailed work. And for good reason: The test dynamometers should run 24 hours a day, seven days a week. This was one of the main goals set for the new Rüsselsheim testing and development center for propulsion systems; namely, to achieve zero downtime.
---
---
This is the largest construction project undertaken by Opel since the new production facility at its headquarters in 2002. The project entailed building a seven-story office complex with workshops located on the ground floor and three long additional wings where a total of 45 new test dynamometers are now installed. All the dynamometers are digitally networked with the nearly identical systems in use at Global Propulsion Systems in the U.S. and South Korea. Employees on neighboring continents can even access and use the dynamometers for their own purposes.
A Modern Building with a Contemporary Look
The complex, featuring 36,000 square meters of floor space, is where more than 800 engineers are working to develop Opel and GM propulsion systems of the future. The development center features a new facade that really impressed Volker Bouffier, Minister President of Hessen, during the ceremony to christen the new building. It is painted bright white on sections of the building where administrative work is performed and technical grey where the workshops and test dynamometers are located.
---
---
 As impressive as the whole thing may be, it's the minor details that represent the true technical masterstrokes. One example of this is the pallets on which the engines are transported to the dynamometers. These are placed on levitation cushions to ensure that the delicate machinery on them is not exposed to vibrations or shocks. "We borrowed this innovative idea from our colleagues over in Pontiac, Michigan, where they just recently completed building their new development center," reports project manager Derek Williams.
SPECIAL BASE PLATE INCLUDED
"We did, however, have to make sure we were in full compliance with German law. The waterproof base plate prescribed for systems like this is typically too rough and coarse to allow levitation cushions to be placed on it." To find a solution to this problem, it proved necessary to find a company to make a special base plate that would meet the legal requirements. That was just one of the challenges Derek Williams has been called on to solve over the past two years. Other interesting features of the building remain deep underground and fully out of sight: That would be the 14 tanks, each with a capacity of 60,000 liters, that hold every type of fuel sold in Germany, all of which is available to developers and test dynamometers both day and night.
---
---
 Constructing a new building was necessary in order to further reduce development times. "In today's world, road tests using hardware prototypes have to be kept to an absolute minimum," explains Derek Williams. "This means the main vehicle and engineer development work needs to be carried out in advance in simulations and on test dynamometers, with this all being done on individual components."
Test Simulations on a Global Scale
Engines run under environmental conditions one might find in the Amazon jungle, in Finland at temperatures of -30°C, and at high altitudes in the Alps on the new test dynamometers. "Real-life testing under these conditions would cost a lot of time and money." Having employees on other continents fully networked, as is the case with the new development center, also helps realize the vision of Industry 4.0 as it was truly intended. "We are now state of the art in every respect," says Derek Williams.
---
"Strengthens Not Only Opel"
DThe new, ultramodern development center at Opel's headquarters in Rüsselsheim, Germany, was officially inaugurated on 12 October. The ceremony was attended by none other than Volker Bouffier, Minister President of Hessen, who took the opportunity to get a closer look at the impressive building complex.
---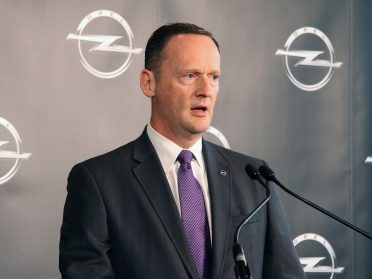 "GM decided to build this center in Rüsselsheim for good reason. It is a sign of appreciation for the performance and the know-how of our highly qualified Opel engineers."
– Dan Nicholson –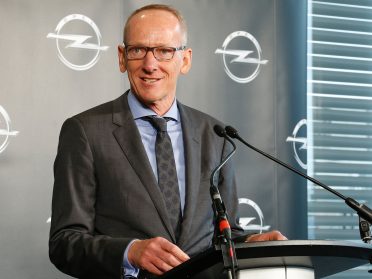 "The new development center will make our work even faster and even more efficient. It not only strengthens Opel, but also Rüsselsheim and the entire GM development network."
– Karl-Thomas Neumann –
---
---
Last update October 2016