Following Mokka X and Crossland X, the new Grandland X ads another 'X' to the product range and stakes Opel's claim in the most exciting segment of the automotive market. As is customary at Opel, employees were invited to the in-house premiere held in the Rüsselsheim auditorium, where they were able to catch an exclusive glimpse of the compact SUV even before it was officially unveiled to the world at the 67th IAA in Frankfurt.
The four colleagues on stage had good news to share: The Grandland X passed the Euro-NCAP crash tests with flying colors. Five stars! This makes for an impressive entry. But the four experts had many more reasons to be proud of their 'Triple X' achievement, each from the viewpoint of their respective discipline.
---
"An Opel to the core"
---
---
Rainer Michel
As Executive Chief Engineer, Rainer Michel coordinates all collaborative projects with partner Peugeot Société Anonyme (PSA).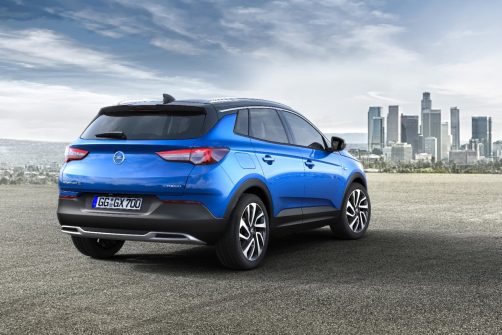 –––––––
"The Grandland X is only our second joint project, which was executed alongside the highly successful Crossland X. Therefore, it goes without saying that we had to deal with a few cultural differences and overcome language barriers. But looking at the result, we can proudly say that the joint team did a great job. The Grandland X proves once again that we can successfully join forces with our PSA colleagues yet still develop uniquely different cars for the respective brands. Grandland X is an Opel to the core, and it is being perceived as such, as can be clearly seen from the media coverage to date."
---
"Entering a booming segment"
---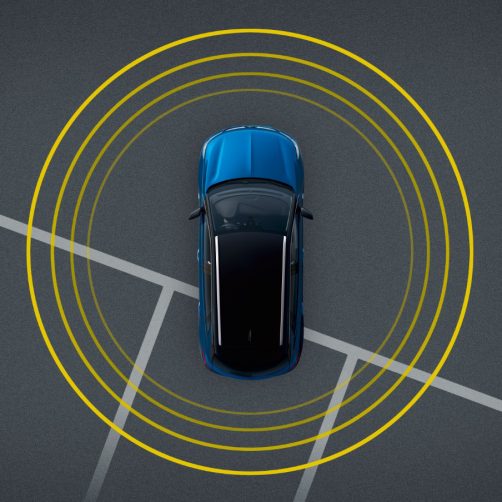 –––––––
"Grandland X heralds our entry into a booming market segment. At present, the so-called compact SUVs command roughly eight percent of the entire European market. It is a veritable growth segment that still holds vast untapped potential. And in this market our Grandland X shines with its classic SUV look and optional features such as a panorama roof. And let's not forget about the range of smart driver assistance systems. These include Opel OnStar or the 360-degree camera that makes parking even safer. The interior is both spacious and versatile, easily seating up to five adults and offering up to 1,652 liters of trunk volume – that's enough to transport a mountain bike. Given this wealth of highlights, our model scores highly in the four areas that are crucial for success: expressive design, technology & safety, connectivity, and practicality."

---
Dr. Johannes Witting
is in charge of marketing for the Grandland X in his function as Product & Pricing Manager.

---
"Exceptional presence"
---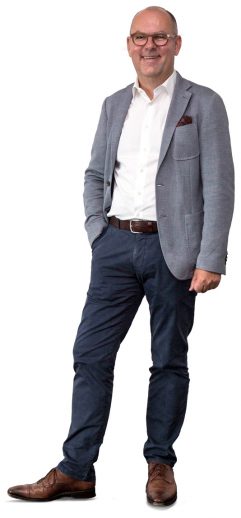 ---
Uwe Müller
Chief Designer Uwe Müller is responsible for the new car's visual balance created by combining a rugged SUV look with elegant lines.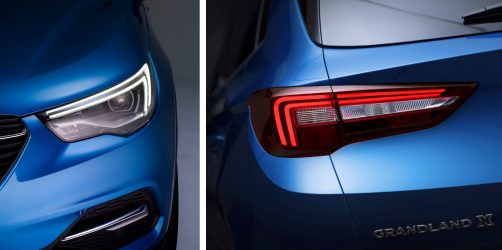 –––––––
"For car enthusiasts, our brand stands for a beautiful sculptural yet highly functional design. And the Grandland X exemplifies this Opel hallmark with its proud front bearing the Opel flash in the center; the chrome winglets flowing outward from the trademark to the lean headlights with twin-wing LEDs; the hood with its typical Opel crease; the clear lines of the doors with the subtle crescent below; and the visually 'floating' roof, which can be ordered in black for additional contrast. All of these typical design elements are epitomized in the Grandland X. This is further backed up by the ergonomic interior featuring a small number of carefully placed control knobs. The entire vehicle is bursting with confidence, and the progressive front design creates a racy look."
---
"…the engine delivers serious power"
---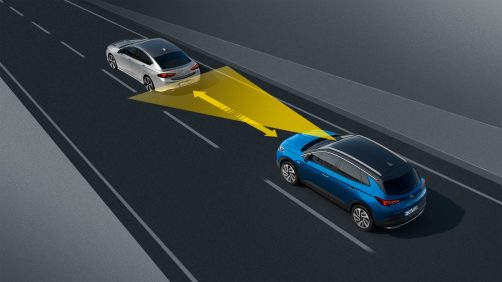 –––––––
"The engine is rather small given the car's large size, so I was a little skeptical when I took a Grandland X powered with a 1.2-liter direct injection turbo for my first spin. I was all the more impressed after just a few kilometers: The 96 kW/130 PS engine keeps the car running as quietly as a sewing machine, but also delivers serious power. The same holds true for the 1.6 diesel with 88 kW/120 PS, which also has extremely low fuel consumption figures. You can easily drive for 800 kilometers and still won't see the low fuel indicator light up. One reason for this is that the Grandland X is quite a lightweight despite its generous dimensions. I won't give any details of other engine options and will leave this to the IAA. Let it suffice to say that we have assembled a package which delivers everything a customer will expect from a compact SUV, including a raised seating position, a sporty design, a lightweight frame given its size, enough space for five adults combined with ample loading volume, cutting-edge technologies, efficient engines, and tires measuring up to 19 inches. Mission accomplished!"

---
Uwe Winter
is the model's Head Engineer.
---
October 2017