It's a cool autumn morning at the Rüsselsheim plant. The dark, gray sky is overcast. It looks like it could start raining at any moment, soaking the already saturated soil. The brisk wind blowing heavily against the garage door stands in stark contrast to the warm, dry conditions to be found inside the Opel Classic workshop. It should therefore come as no surprise that the Loryc would rather spend the night behind closed doors, shielded from the wind and elements. The garage, which is generally reserved for historic Opel models, showcased in all their glory, is also playing host to a car hailing from Mallorca this one October day.
A RETRO SPORTS CAR WITH OPEL INSIDE
A silver shell of brushed aluminum covers the chassis, with numerous rivets there to hold it in place. The number 22 features prominently on the black grille. The long hood ends with a tiny windshield that hardly shields the occupants from the wind. And if you are looking for a roof or doors, you will have to look elsewhere. By all appearances, the Loryc is a retro sports car with as little in common with an Opel as Ibiza has with Brussels, wouldn't you say?
---
"Hi, I'm Charly." The clothes on his back immediately give away who just entered the building. On the breast pocket of the black shirt worn by Karl-Heinz Bosch, also known as Charly, you can see a 'Loryc Mallorca' patch. He is the man behind the special guest from Mallorca. He's an inventor, innovator, and visionary all wrapped up in one. The second he opens his mouth and speaks with a pronounced southern German accent, you know exactly where he's from. In 2012, he moved to the popular island of Mallorca, where he lives on the west coast. There, he had a dream: "I was looking for a car specifically from the 1920s – to slow life down in general." This proved quite a challenge. "I searched long and hard before stumbling on the Loryc, a brand that was completely new to me," says Bosch. He can't be blamed for never having heard of it. Few Mallorcans have either, considering the company's founders produced a little over 100 vehicles between 1920 and 1925. "When I saw the car, I just had to have it and bought it there on the spot," he goes on to say. There are only six remaining Lorycs still in good working condition. They are all privately owned; four of them can be found on Mallorca and two on the nearby island of Menorca.

"I was looking for a car
specifically from the 1920s –
to slow life down in general."
Charly Bosch

Today, roughly four years later, Bosch is driving his Loryc around the island, where he had brought new life to the first – and to date only – Mallorcan car brand in his own unique way. But that's not to say the Loryc wouldn't put his love for the car to the test. After only a few miles, the old four-cylinder engine died on him; its replacement lasted under 200 kilometers before it also was ready for scrap heap. Bosch had had enough and made the decision to fit the collector's car with an electric engine. After doing so, he had his next brilliant idea, which is also where Opel joins the story. He thought to himself: Why not build a Loryc of his own? For that, he needed to get in touch with the two owners of Loryc and negotiate a deal. Once they were on board, he was registered as a third owner. In early 2015 he went about designing the Loryc Electric Speedster.
---
---
"Considering I had never built a car on my own before, safety and reliability were the top priorities for me. So I turned to Opel first when I was looking for parts for the new Loryc," explains Bosch. His goal was to combine a "historical look with the latest technology," which is why he installed two dozen Opel components in the car. "When Mr. Bosch told us about his little project and asked if we could help out, we immediately agreed to assist him in any way we could. We're proud to have been part of the project," says Andreas Apel, Channel Manager Trade at Opel. "Demand for ADAM parts in general is growing, and they are becoming increasingly popular, especially for electric mobility projects. Sales of our versatile components are an importance source of business that allows us to open up new market segments all the time."
Showing how it's done: The rear axle, front wheel suspension, brake rotors, and hand brake on the retro sports car were all produced in Eisenach, Germany, where the Opel ADAM has been manufactured since 2013. It's no accident that Bosch opted for components from the city car: "There are two advantages of using ultra-light parts from the ADAM. They extend the range of the Loryc and help shave weight off the car, which made it at all possible for it to be on the road today."
The lightweight components proved so important because the Loryc had to shed a number of pounds before it could receive certification as a class L vehicle, normally reserved for scooters, motorcycles, and quadbikes, by the German Federal Motor Transport Authority (KBA). This all meant the convertible classic had to get down to 449 kilograms, without the battery. All things considered, it's no wonder that Bosch needed several months to meet all the TÜV criteria. After 1,200 hours of hard work and 120 tests, it was mission accomplished: The KBA approved the prototype and Bosch was able to start building the first production vehicle. Next up came an order for the same set of 24 ADAM components.
THREE LORYCS IN THE WORKS
The results are immediately evident – at least when the weather's good. "The Loryc can take a few drops of rain, but when it really starts to rain, it needs to head to drier climes," explains Bosch, looking up at the cloudy skies while climbing into the car. He then hits the road in his electric classic car, with an ADAM, with which it shares many parts, in tow, for a tour of downtown Rüsselsheim, Germany. It was a silent proceeding, since the retro sports car with the 1920s look makes hardly any noise when travelling over cobbled and paved streets. Despite, or perhaps even due to, it being so quiet on the road, the 20-HP electric vehicle drew a great deal of interest. "I'm used to that," says Bosch, shrugging his shoulders. "When I'm driving on Mallorca, everyone looks and stares."
The Mallorcans will soon be seeing more of the Loryc, especially since Bosch has ordered additional parts from Eisenach. Over the winter, he'll be working to build three more Loryc Electric Speedsters at his workshop at home. These will go on sale or be made available for guided tours in the spring. In the fall and winter months, the open-top cars should remain in the garage if at all possible. That's because Palma, statistically speaking, receives more rainfall in this period than Rüsselsheim does.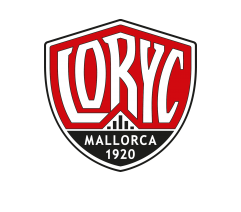 The Origin of the Name
Four Mallorcans founded Loryc S.A. on 23 January 1920 and had the company registered in the commercial registry. The name 'Loryc' is an acronym made up of the first letters of their last names: Lacy, Ouvrard, Rivas, Cia, plus Y, which means 'and' in Spanish.
The race car was soon given the nickname 'La Sardina,' due to the fact that the chassis was made of aluminum and it had a distinct resemblance to a sardine can. Of the 100 or so cars produced on Mallorca from 1920 to 1925, there are only six remaining Lorycs still in good working condition, one of which is owned by Charly Bosch.

---


---
Stand November 2016