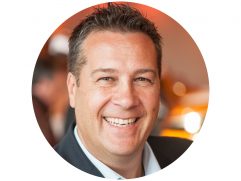 "Some even inquired about the chemical formula of the battery fluid."
– Rainer Bachen –
Right at home: The zero-emission, ultra-silent, and highly compact Ampera-e is the perfect fit for a lively metropolitan area like Frankfurt, Germany. Its sculptural design meshes well with the modern architecture of the new buildings along the Main river. Moreover, the car's performance, which is on the level of a sports car (0 to 50 km/h in 3.2 seconds), means that the Ampera-e can effortlessly hold its own in hectic city traffic. Even if you're driving the Opel electric car all day in the vast Rhine-Main area, you never have to worry about the battery life – the EV has a range of over 500 kilometers (according to the New European Driving Cycle (NEDC)).
Savvy audience
Those are all good reasons to hold the German premiere of the Opel Ampera-e at Frankfurt's Westhafen Pier 1. Opel experts Dr. Ralf Hannappel, Director European Electrification, Rainer Bachen, Lead Development Engineer, Carsten Aengenheyster, Chief Designer, and Andreas Dorn, Product Manager, answered questions from journalists from all over Germany. For two days straight, it was all about electromobility at the Main. "Most questions were about the battery, range, and the extremely powerful electric motor, which boasts 150 kW/204 HP," says Rainer Bachen. Many of the media representatives were quite knowledgeable and drilled the experts. "Some went so far as to inquire about the chemical formula of the battery fluid. My answer was, jokingly, that Coca Cola had been keeping its recipe secret for more than a hundred years, too," recounts Bachen.
---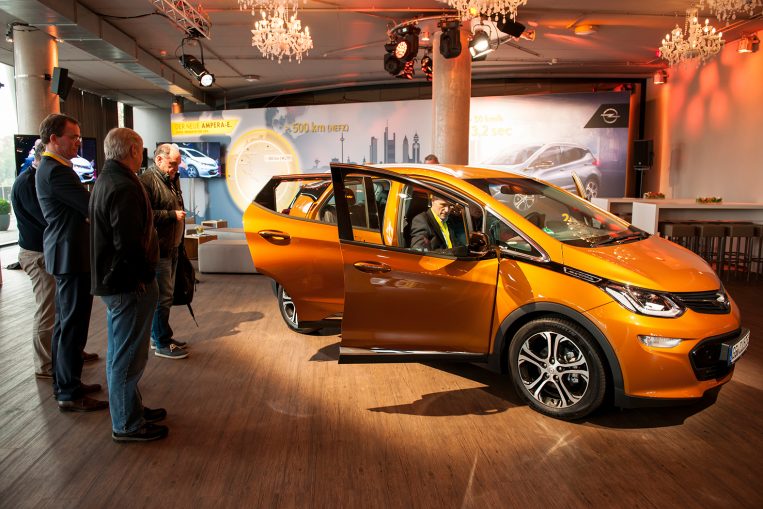 ---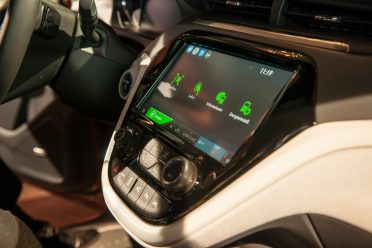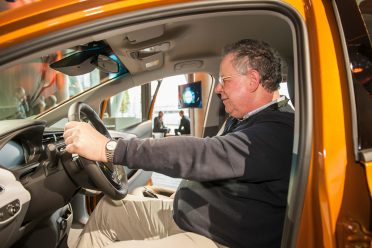 ---
An electrifying atmosphere
The second evening of the event was marked by an electrifying atmosphere for the experts, journalists, and celebrities alike – powered by the Ampera-e. First up was a lecture at Pier 1 by Hamburg-based authenticity expert and book author Viola Möbius, on the subject of 'fresh thinking' – in keeping with the theme of the German premiere: 'The new Opel Ampera-e – full of new ideas.' Actors Gesine Cukrowski and Roman Knižka turned out to be fine models for the photographers to perfectly stage the two exhibited Ampera-e. Afterwards, fashion star Peyman Amin switched up the mood and started DJing. But this wasn't just any dance floor: The energy released with every beat and move was converted to electricity by the 'Energy Floor.' Here, it was all about new ideas for new electricity.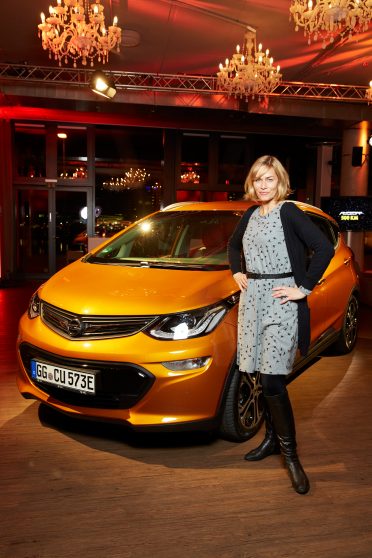 ---