When asked if there were moments in his life when he didn't know what to do, Christian Müller considered for a moment before answering that while he was lucky to have avoided such extreme moments of uncertainty, "there were certainly difficult situations along the way." During his studies, for example, he was forced to chase down professors to convince them to sign off on his ideas. And even while he was at Opel, there were certainly turning points at which his career might have taken a very different path. Years ago, for example, he was asked if he wanted to expand his management qualifications with a stint in the U.S.
---
"I was involved in so many exciting pr

ojects in Rüsselsheim and I didn't want to abandon th

em."


Christian Müller

---
This one-year training program in Flint, Michigan, was considered essential for anyone looking to rise in the company leadership. Intellectually, he knew that he should accept, but his gut feeling told him otherwise. "I was involved in so many exciting projects in Rüsselsheim and I didn't want to abandon them." This decision to swim upstream didn't harm his career one bit, but Christian Müller was quick to add that things might not necessarily have gone his way. Many factors can affect the direction a career takes. Luck is important, along with meeting the right people to support you and having the good fortune to "know exactly what you want," he says.
On this evening in October, the Head of Engineering answered questions he is otherwise seldom asked. The group consisted of 20 students and young engineers from the Association of German Engineers (VDI).
---
The 'VDI Technology Dinner' Concept
With this series of events, the Association of German Engineers (VDI) brings together young professionals with leaders from the industry and potential employers. These exclusive evenings are organized in cooperation with industry partners. In addition to providing guests with the opportunity to learn about different companies, they also enable them to do one thing that's even more important: to learn from the best!
---
---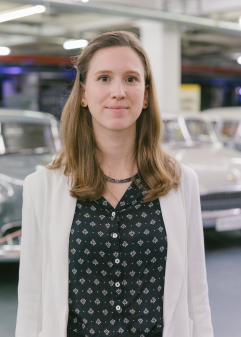 Philine Stark, 27, studies
electrical engineering in Darmstadt
—

"I was particularly moved by how Christian Müller talked about what a great fortune it is to know what you want and where you want to go in your career. He knew very early in life. I needed some time to figure that out and it was just two or three years ago that I decided what path to take."
—
Rico Gottschalk, head of the VDI working group for young engineers in Frankfurt and Darmstadt, came with the group to Rüsselsheim to get a very special look at Opel from the inside. He organized the event together with Sönke Ohls, Group Leader of Opel Quality Engineering in Rüsselsheim. As a board member, Ohls represents the VDI's regional association, the Bezirksverein Frankfurt-Darmstadt e.V., as a partner of the 'konaktiva' company contact fair in Darmstadt and Dortmund.
The 'VDI Technology Dinner' is held in the middle of a true monument to automotive production, the Opel Classic Workshop. Prior to the meal, Workshop Manager Uwe Mertin guided guests through 156 years of company history, starting with sewing machines and bicycles, through to Lutzmann, Laubfrosch, and RAK 2, and all the way to the Kadett, Opel GT, and Calibra. The crowning moment of the tour was a trip to the lower level, where the team stores concept cars and other rare exhibition pieces.
---
"My goal was to serve as chief engineer for a car like the Insignia. Today I'm the chief engineer of all the Opel engineers."


Christian Müller

---
Christian Müller offered to supplement the tour and put a more 'human' face on the inner workings of Opel by addressing, broadly, the following questions: "How do you make it to the top of such a large company? Do you follow a career plan that you developed at some point along the way?"
At first glance, the career path of today's Head of Engineering can seem fairly straightforward, "something which is actually unusual today," says 49-year-old Müller. Born in Rüsselsheim, Germany, he showed an early affinity for Opel, although his family did not have any connections to the company. But his mother later showed him sketches of cars that he had made when he was just three years old. It didn't take too long for him to make the confident decision to become an automotive engineer, and because he drove past the Opel plant every day on his way to school in Mainz, he always knew exactly where he would be able to find a place to work when he was ready to look for a job.
---
---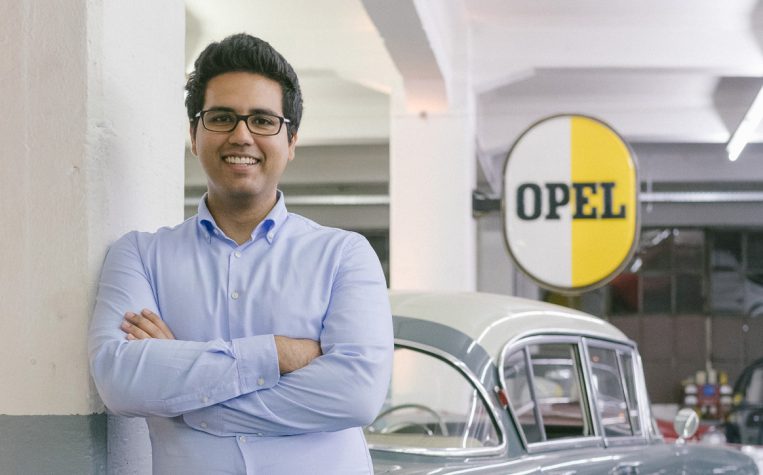 Nahid Miah, 28, studies mechanical engineering in Frankfurt
—

"I was particularly impressed by one sentence that Christian Müller put up on the screen: 'You are never too important to be nice to people.' I want to remember that throughout my career. It speaks to a certain down-to-earth attitude. It was just generally a great experience to be able to spend the evening in the company's inner sanctum. I found the whole evening to be incredibly authentic."
—

---
---
But becoming the CEO of that kind of company was not the sort of thing one could just plan to do. "With every new task I took on, I had the feeling I would be doing it for a long time to come." The individual points on the map started to appear one by one. "My goal was to serve as chief engineer for a car like the Insignia," explained Christian Müller. "Today I'm the chief engineer of all the Opel engineers."
---
"Anybody who is glued to their Opel vision will get lost along the way."

Christian Müller

---
The important thing is to avoid living "in silos," he says, and to make sure you keep an eye on the big picture. "Anybody who is glued to their Opel vision will get lost along the way." And it is crucial to spare a little time for yourself, even when you have a schedule as full as Müller's is. Don't forget that the famous work-life balance is something everyone must find on their own. "I don't personally have any problem answering e-mails late at night or during vacations, but I can do without the long teleconferences on my off-hours." Just as important: "Finding someone who can keep you grounded. For me, that is my wife," says Müller.
In addition to answering personal questions, the Head of Engineering addressed quite a few technical queries. Müller spoke to guests about his visions regarding the future of electromobility and the opening of new markets, among other topics. His talk rounded off a very special evening which provided young engineers with a unique view of Opel's inside workings from a number of angles.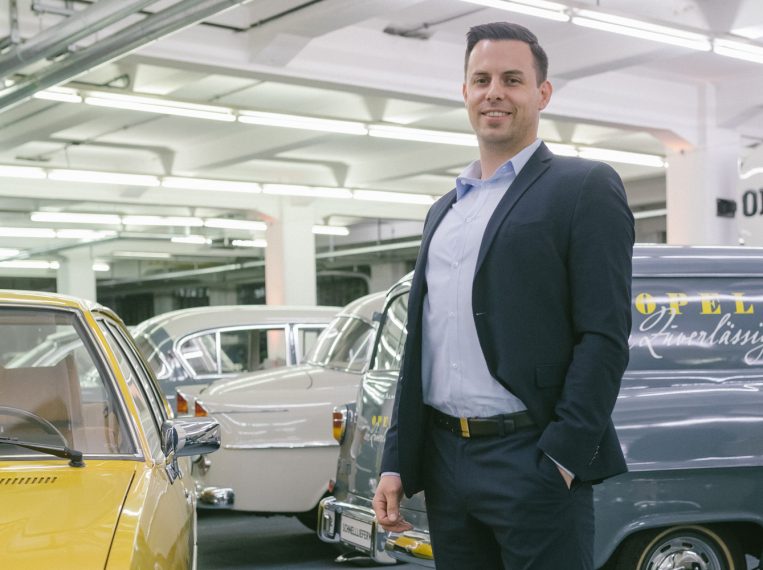 Sven Wagner, 32, Team Leader at
automotive supplier Mitsuba in Frankfurt
—
"I was particularly impressed with how committed Christian Müller was to flat hierarchies. At Opel, even a technician can address top executives at any time and expect to have his or her opinion heard and taken into account. I have only heard of this type of attitude at start-ups. I didn't think that would be possible at such a large company."
—
---
November 2018